TechDex SEO Detective 3.0
Push-Button Web Research
& Analysis of Any Site!
Conduct In-Depth Research of Your Website Investigate Your Competitors' Websites & Reveal Critical Information, Data & Statistics... in Minutes!
From: Dexter Nelson
Let me ask you a question.
The Question Is: "Can You Do This?"
Can you do some quick, in-depth web research about your sites as well as your competitors websites and give me comprehensive information, data, statistics and meaningful analysis/results... in minutes?
You can't?!
Why not?
You should be able to! After all, the internet is a digital (@) world, which mean everything could be scientifically researched, measured and calculated with the click of a button!
Let me tell you something... I have good news for you!
Hire Your Own Digital Detective!
Now you can hire a digital detective to do all this for you:

Introducing... TechDex SEO Detective 3.0!

TechDex SEO Detective 3.0 is a powerful software solution and tool that enables you to:

1. Get comprehensive, in-depth information, data, statistics, analysis and performance measurement on any website; your sites and your competitors'.

2. Compare the data and performance of any two website.

... easily, in record-time!

You'll be amazed at the amount of information it reveals about any site.
Here's some of what TechDex SEO Detective can do for you!

Get the total number of web pages indexed by Google for any website using the Dueling Sites feature - your sites and your competitors'.
Get the Page Rank of any webpage indexed by Google.
Find the rank of any webpage on Google using Query Google feature, and whether it's indexed in the top 100.

Run "Query Google " to search Page Titles and check whether the URL of any page is indexed by Google. If it is, the position of the URL in the list would be its rank.

Reveal the highest ranking and top performing pages of any website.
Check whether Google is updating its index. For any keyword, the results are shown on the basis of all three Google data-centers www.google.com, www2.google.com and www3.google.com. Google keeps on switching from one data-center to another. This period of switching is called Google Dancing. "Google is dancing" either means Google is updating the ranks of the listings or updating the database.
Get the Link Popularity and Alexa Ranking of any website.

Compare the Link Popularity, Indexed pages and Alexa Ranking of your website with any other site (like your competitor's). Find out how your competition ranks and who's doing better!

Gives the performance history of any website through the Trend Statistics and find out how well your website is performing over time.

Run the Trend Statistics for any website, and get all the trend-information listed down by date for easy comparison. Use this tool to know whether the performance is improving or not.

Date
Indexed Pages
Link Popularity
Alexa Rank
Page Rank
1/4/2005
20
2
[whatever]
2
1/3/2005
20
2
[whatever]
2
1/10/2005
20
2
[whatever]
2

Spider any site and get a list of the URLs of all the pages of any website.

Search web pages down to as many levels as you want. When search is done on level "1", the search will be done only on the web page specified. Search level '2' and all level 2 links will be retrieved and so on.

Get a complete list of all the links on any website, including PDF links.

Search WhoIs records and find out the name and contact information for any domain.

Generate summary reports of results (Trend information, rank statistics, % calculation of the total number of pages ranking in top 100, etc...), which could be saved or emailed.

Export results in CSV format.

Printouts can be taken of the results for future references.
TechDex SEO Detective 3.0 allows you to focus more on building traffic and generating online profits and waste less time on measuring performance and analyzing and comparing results.
Get a Flash Video Tutorial With TechDex SEO Detective 3.0!
I gotta tell you, TechDex SEO Detective 3.0 is an amazing software tool that is extremely easy to use.
Still, when you download your copy, you get a step-by-step video tutorial that teaches you how to use it.
You can download your own copy of TechDex SEO Detective 3.0 right now for only $97.
Special Limited Time Offer!
For a limited time, you can get TechDex SEO Detective 3.0 for only $67! That's an instant $30 discount.
100% Money Back Guarantee!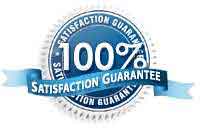 Because we're so confident you're going to love TechDex SEO Detective 3.0, we're willing to offer an ironclad, 100% money back guarantee. Click here to download your copy. Try it out and put it to the test! If you aren't completely satisfied, simply contact us anytime within 90 days and we'll refund all of your money.
You'll be accessing the software in just a few minutes!
Sincerely,
Dexter Nelson
Designed for Microsoft Windows 7,Vista,XP,2000,ME,98
System Requirements : Internet Explorer 5.5 or above.
---
1593 Powhatan Road
Clayton, North Carolina 27527
(919) 576-9255

Legal Information

Copyright © TechDex Development & Solutions. All Rights Reserved.